We welcome you to Williamsburg Christian Academy, and to this main Admissions page. We applaud you for taking this opportunity to explore our school and get to know more about us. We believe that we offer the finest education, strongly rooted in the values of Christ Jesus, and with the most engaging programs in the Williamsburg area. We would love to have you join our community of families.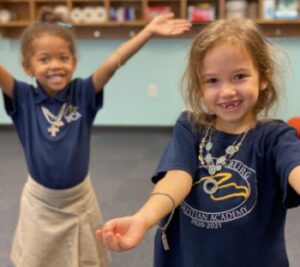 Williamsburg Christian Academy seeks to build a qualified and diverse student body.  We desire to partner with families who believe in the mission of the school and want to be a part of a dynamic and close-knit learning community.  We seek students who desire a Christian education that is rigorous, purposeful, and intentional in its design and delivery.  Admission to Williamsburg Christian Academy is selective and is based on a student's academic record, their citizenship record, recommendations, and an interview.   Our commitment to small class sizes and individualized classroom experiences means that growth of the school will be steady and calculated.  As classes are filled, waiting lists will be created.
Prospective students and their families have many opportunities to get to know WCA to see if the school is a correct match.  Personalized Tours are available every morning. Please click here to schedule a tour !
Providing an independent Christian education is a financial commitment.  The school's business office works with families to make attending WCA possible.  Financial aid is available for students in all grades, and although these resources are limited, they are growing.
The Application process includes the actual application, school records, and transcripts review, and concludes with an interview with the admissions committee. Williamsburg Christian Academy does not discriminate on the basis of race, color, ethnic origin or gender in the evaluation and acceptance of students in the enrollment process.